NephU 1st Anniversary: Thank You Community!
July 1, 2021 marks the first Anniversary of NephU, when we "reinvented" our nephrology community, evolving from "PKDnetwork" to NephU. In doing so, we enhanced our mission to provide healthcare professionals with engaging, informative, evidence-based content and educational events on a broader array of nephrology topics. Over the course of this year, NephU has become a bigger, broader, and better nephrology health information hub, collaborating with health care professionals across the continuum to improve kidney health. We extend a huge thank you to all our members for your continued dedication, support, and engagement with NephU. Happy First Anniversary!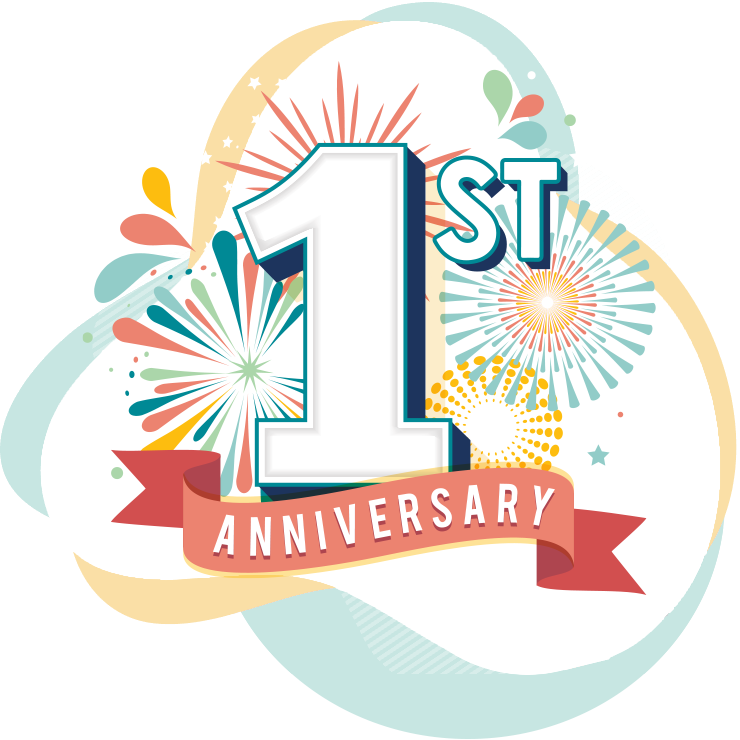 Proudly Celebrating

















* Totals reflect June 2021 estimates based on monthly averages, and include PKDNetwork, which launched in September 2019. PKDNetwork rebranded, expanded content, and launched as NephU on July 1, 2020.
**Reflects collective social media followers on Twitter, LinkedIn, Facebook, and YouTube.
1 Year of Delivering Valued Content for the Nephrology Community
"In the past year, NephU has brought together providers, advocates, and other healthcare professionals to an inclusive online forum for learning and collaboration. By consistently providing quality content and educational programs, NephU enabled providers to stay connected during the pandemic, and strengthened hope and resiliency in the nephrology community."

"NephU is an important community supporter for living kidney transplant education, which is the best treatment for those with end stage kidney disease. Working with their team has been a joy and honor."

Glenna Frey, APRN-CNS
Co-Founder & Co-Executive Director of Kidney Donor Conversations
"… "It was great information-really enjoyed the 60 minutes at lunchtime full of content."

Nurse Practitioner
"NephU.org is a great place to connect with experts in the field and learn about all kinds of topics, like renal nutrition and plant-based diets in kidney disease!"

Dr. Shivan Joshi, MD
NephU Community Advisor
"I think that NephU is benefiting HCPs because of the up-to-date, cutting-edge, evidenced-based information provided on the platform. "

"This is a good, updated approach in service to the renal population. Thanks for the updates, This is good for future pandemic."

Nurse
"I think that NephU is benefiting HCPs because of the up-to-date, cutting-edge, evidenced-based information provided on the platform."

Misty Nason, RD, CSR, CD
NephU Community Advisor
"I'm so honored to be a part of the NephU community. Working with the NephU professionals, we are able to create useful recipes for patients, based on scientific research; what a valuable combination for health care professionals and kidney patients. As a kidney patient, I appreciate the education I receive from NephU; it makes me a better patient."

Chef Duane Sunwold
NephU Contributor
"NephU has provided healthcare providers, industry professionals, and advocates a place – a community – to gather and discuss important topics in the nephrology field. It is amazing how much we have grown in this past year and by coming together, we can better understand the needs of people living with kidney disease and create real change by promoting kidney health."
"In its first year, NephU has provided a needed clearinghouse for information for the patient with kidney disease, the wide spectrum of healthcare professionals giving care to these patients, and a community to discuss the effective management of kidney disease and other related conditions. NANT is proud to be one of the first supporters of NephU and looks forward to effective collaborations in the future."

Fran Rickenbach, CAE, IOM
Executive Director of NANT
"… "Great topic! So important to have these convos."

Dietitian
"Thank you for your time and great information!"

Managed Care Provider
Most Popular NephU Resources